"All my nothingness is drowned in the sea of Your mercy. With the confidence of a child, I throw myself into Your arms, O Father of Mercy, to make up for the unbelief of so many souls who are afraid to trust in You."
St. Faustina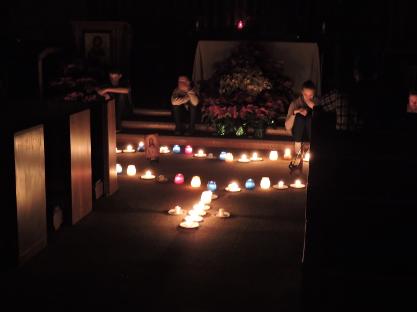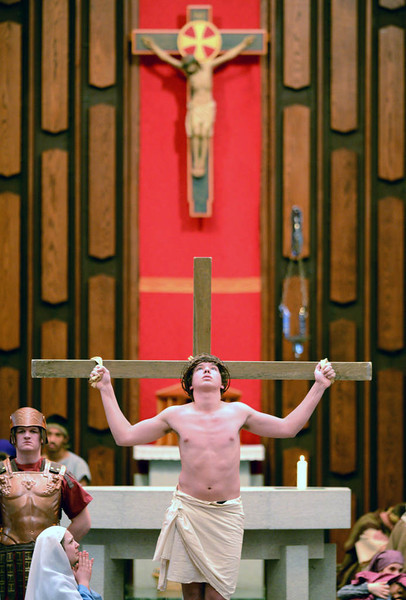 Who We Are:
The Servants of the Cross is a group of youth and adults who share in the vision that the world needs to know Christ. Through service events, presenting the Living Stations of the Cross every Lent, and yearly retreats, these young people are growing more and more in love with Jesus Christ and are also forming lasting friendships.
What We Do:
The Sacred Heart of Jesus and the Immaculate Heart of Mary are very special to us; along with special devotions to St. Faustina and Padre Pio. We pray a Chaplet of Divine Mercy before every event as a way to remind us who we serve, to keep us centered and to "keep our eyes on Christ!" An event can be something as simple as a canned food drive followed by a bonfire in the summer to our yearly presentation of the Living Stations of the Cross. Whatever we are doing we always remember that Jesus Christ is the reason we are all here and that we can spread His love wherever we go
Why We Do It:
Jesus tells us to spread the Gospel. His Church needs this and we need this to reach His Heavenly Kingdom. Spreading the Light of Christ is what we are all called to do and we are prepared to do it. Will you join us?